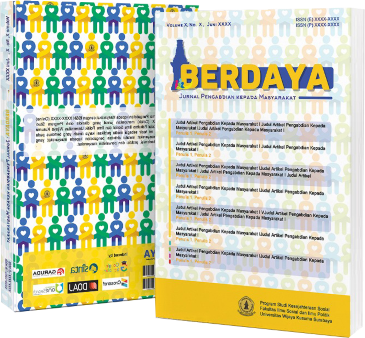 About the Journal
Journal Title: BERDAYA : Jurnal Pengabdian kepada Masyarakat
Initials: BERDAYA
Frequency: Agustus dan Februari
Online ISSN: -
Print ISSN: 2962-2247   
Editor in Chief: Dr. Sugeng Pujileksono, M.Si
DOI: -
Publisher: Program Studi Kesejahteraan Sosial Universitas Wijaya Kusuma Surabaya
BERDAYA : Jurnal Pengabdian kepada Masyarakat merupakan jurnal yang dikelola oleh Program Studi Kesejahteraan Sosial Fakultas Ilmu Sosial dan Ilmu Politik Universitas Wijaya Kusuma Surabaya. Jurnal ini didedikasikan untuk media publikasi karya ilmiah yang berfokus pada pemberdayaan masyarakat melalui aktivitas pengabdian kepada masyarakat yang dilakukan oleh akademisi, praktisi dan perwakilan masyarakat. Terbit secara berkala dua kali dalam setahun yaitu pada bulan Agustus dan Februari.
Indexing by: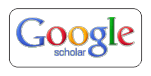 ---
Editorial Address:
Social Welfare Program, Faculty of Social and Political Sciences, Universitas Wijaya Kusuma Surabaya
Jl Dukuh Kupang XXV/54 Surabaya, East Java, Indonesia.